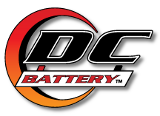 DC Battery Specialists
7415 N.E. 1st Place
Miami, Florida 33138
USA
Phone: 305-758-5041
Fax: 305-758-3469
Outback Power Systems FX2012T Inverter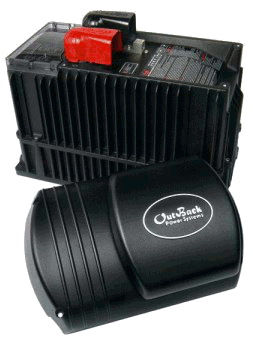 The OutBack Power System's FX2012T true sinewave inverter/charger is a complete power solution. It incorporates a DC to AC sinewave inverter, battery charger and AC transfer switch housed within a die-cast aluminum chassis. Intelligent multistage battery charging runs your generator less, and prolongs the life of your batteries. Built-in networked communications enables multiple units to be stacked and connected with other OutBack power electronics providing industry leading integration and near infinite application flexibility. The exclusive modular system architecture means that increased power output is just an additional inverter/charger away. The flagship FX2012T uses a sealed chassis that can operate in the harshest environmental conditions such as high humidity and corrosive salt air. Additional FX2012T inverter/chargers can be connected at any time in parallel (120 VAC), series (120/240 VAC), or three-phase (120Y208 VAC) configurations.
Outback FX2012T (sealed) Off-Grid & Backup Inverter Specifications:
Continuous Output Power: 2000 VA
Output Voltage: 120 VAC/60 Hz
DC Input Voltage (Nominal): 12 VDC
Peak Efficiency: 90%
AC Input Current Maximum: 60 amps AC
Continuous DC Charge Rate: 80 amps DC
Frequency Range: 54-66 Hz
DC Input Voltage Range: 10.5-17.5 VDC
Recommended DC Breaker: Outback 250 amp breaker
Warranty: 2 years (optional 5 year extended warranty)
Weight: 67 lbs.
**
( ** Click to download and save on your computer. PDF format. Adobe Acrobat viewer required for viewing.)

---